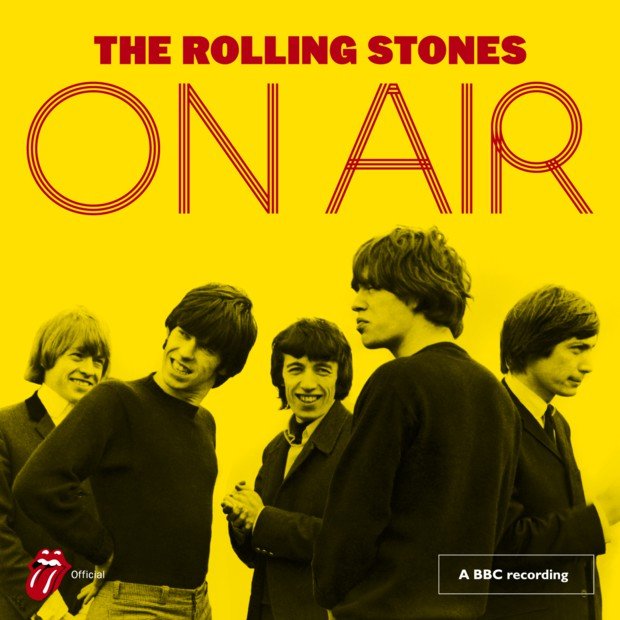 Eu se fosse você ficava de olho no próximo lançamento dos Rolling Stones, On air, que tem 18 gravações feitas pela banda nos estúdios da BBC entre outubro de 1963 e dezembro de 1965. O disco sai dia 1º de dezembro e tem apresentações da banda em programas como Blues in rhythm, Saturday club, The Joe Loss Pop Show, Top Gear, Yeah yeah e outros. Mais: oito das gravações têm músicas da banda nunca lançadas comercialmente.
On air, em parte, é o retrato de uma época em que os Stones quase não compunham músicas próprias. Alguns dos primeiros sons autorais do grupo eram compostos por toda a banda e creditados a Nanker Phelge, referência a um sujeito que dividiu apartamento com Mick Jagger, Keith Richards e Brian Jones. Daí, o repertório tem músicas de Chuck Berry (Memphis, Tennesee, Roll over Beethoven), Bo Diddley (Cops and robbers) e outros. Mas isso foi só no comecinho do grupo – estão lá clássicos da primeira fase da parceria Jagger & Richards, como The last time e (I can't get no) Satisfaction.
No Instagram, a banda avisa que todas as gravações incluídas em On air passaram por um processo de "separação de fonte de áudio" no estúdio de Abbey Road. Daí os engenheiros de som tiveram acesso a vozes e instrumentos em separado, para reconstruir, reequilibrar e remixar tudo.
On air, por sinal, não é o único lançamento retrospectivo dos Rolling Stones a chegar às lojas em 2017. Their satanic majesties request, disco deles lançado em 1967, ganhou recentemente uma edição comemorativa – e luxuosa – de 50 anos. Em 2016, mesmo ano em que o grupo veio ao Brasil fazer shows, os Stones lançaram o disco Blue & lonesome, com repertório formado por clássicos do blues. Músicas de compositores e cantores como Howlin' Wolf, Willie Dixon, Jimmy Reed, Eddie Taylor e Little Walter estavam no álbum.
https://www.instagram.com/p/BZ5nJGQB38Z/
Olha a track list de On air aí
1 Come on – Saturday Club, 26 October 1963
2 (I can't get no) Satisfaction – Saturday Club, 18 September 1965
3 Roll over Beethoven – Saturday Club, 26 October 1963
4 The spider and the fly – Yeah Yeah, 30 August 1965
5 Cops and robbers – Blues in Rhythm, 9 May 1964
6 It's all over now – The Joe Loss Pop Show, 17 July 1964
7 Route 66 – Blues in Rhythm, 9 May 1964
8 Memphis, Tennessee – Saturday Club, 26 October 1963
9 Down the road apiece – Top Gear, 6 March 1965
10 The last time – Top Gear, 6 March 1965
11 Cry to me – Saturday Club, 18 September 1965
12 Mercy, Mercy – Yeah Yeah, 30 August 1965
13 Oh! Baby (We got a good thing goin') – Saturday Club, 18 September 1965
14 Around and around – Top Gear, 23 July 1964
15 Hi heel sneakers – Saturday Club, 18 April 1964
16 Fannie Mae – Saturday Club, 18 September 1965
17 You better move on – Blues in Rhythm, 9 May 1964
18 Mona – Blues In Rhythm, 9 May 1964
Se você comprar a edição deluxe, ganha as seguintes bonus tracks
19 I wanna be your man – Saturday Club, 8 February 1964
20 Carol – Saturday Club, 18 April 1964
21 I'm moving on – The Joe Loss Pop Show, 10 April 1964
22 If you need me – The Joe Loss Pop Show, 17 July 1964
23 Walking the dog – Saturday Club, 8 February 1964
24 Confessin' the blues – The Joe Loss Pop Show, 17 July 1964
25 Everybody needs somebody to love – Top Gear, 6 March 1965
26 Little by little – The Joe Loss Pop Show, 10 April 1964
27 Ain't that loving you baby – Rhythm And Blues, 31 October 1964
28 Beautiful Delilah – Saturday Club, 18 April 1964
29 Crackin' up – Top Gear, 23 July 1964
30 I can't be satisfied – Top Gear, 23 July 1964
31 I just want to make love to you – Saturday Club, 18 April 1964
32 2120 South Michigan Avenue – Rhythm and Blues, 31 October 1964