Na quinta (22), foi a data de quatro anos de casamento do saudoso vocalista dos Stone Tempe Pilots, Scott Weiland, com a artista plástica e fotógrafa Jamie Weiland. Para matar as saudades de Scott, ela postou fotos nunca vistas da cerimônia, ocorrida em junho de 2012, em seu Instagram.
"Uma reflexão sobre o amor, a alegria e a devoção absolutos que este dia trouxe para Scott e eu há quatro anos #anniversary #wedding #soulmates #loveofmylife #beautifulman #twohearts #love #mylove #misshim #myangel #vows @scottweiland" (via Alternative Nation).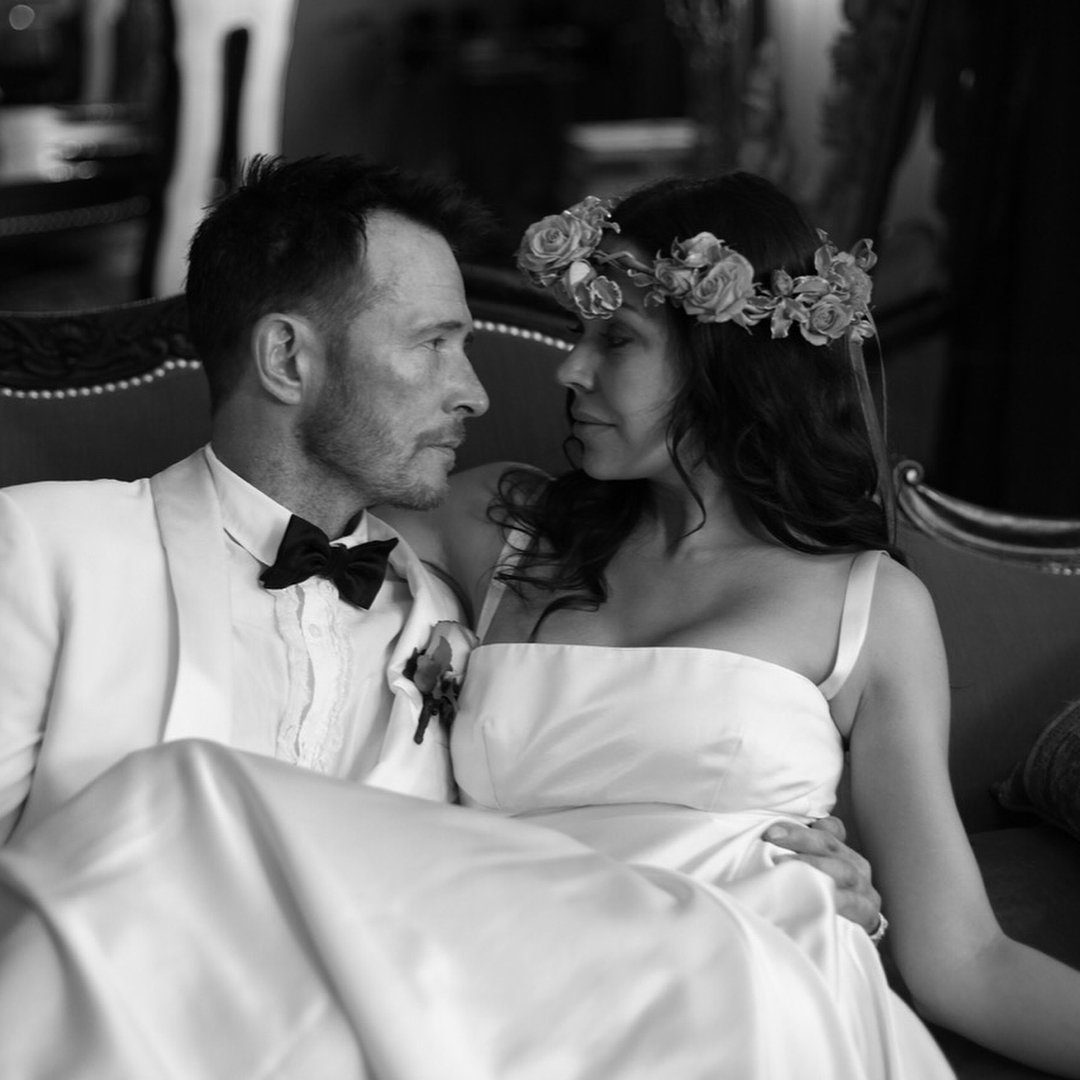 Na quarta (21), Jamie havia compartilhado uma foto de Scott na juventude. No mês passado, ela já havia homenageado outro rockstar dos anos 1990 que se foi recentemente, Chris Cornell. Em 11 de junho, ela já havia postado a foto de uma pintura que fez de Weiland, "Scottie, na Ethel Ave. Sherman Oaks, CA (2012). Em 22 de maio, ela lançou a exposição "Avalon / Alley II – A Portrait of Scottie" (você pode comprar as obras de Jamie aqui). O casal se conheceu na gravação de um clipe solo de Weiland, "I'll be home for Christmas" (incluído no álbum de Natal do cantor, "The most wonderful time of the year".
https://www.instagram.com/p/BVoHBcvlOUs/
https://www.instagram.com/p/BVOYSUXlPC4/
https://www.instagram.com/p/BU5UcDtF_H4/
https://www.instagram.com/p/BUasnUZlBke/
https://www.instagram.com/p/BUYYcozFzji/
https://www.instagram.com/p/BUPkKA9Fv5g